Links
Here's everything that's great about the Internet. Now you dont have to stay up at nights aimlessly googeling into the dark corners of the Internet.
---
Maximus Arcade is a truly great front-end for all your emulators. Has a great Forum for emulator questions.

Free to try out, yours for $25..

The greatest band in the world.

They have never let me down and probably never will.

Up the Irons!
---

News, hardware tests, computer galleries, build logs and much, much more...
---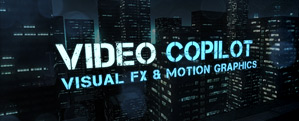 Video Copilot is a grate site with lots of After Effects tutorials and more.
---
A great site to get emulator games from.

They have games for Amiga, Atari, Commodore 64, Gameboy, GBA, GameGear, MAME, NeoGeo, NeoGeo Pocket, Nintendo, Nintendo 64, Playstation, Sega Genesis, Sega Master System, Sega Saturn, Super Nintendo and many more...

Own and run by Raphaël Assénat.

Raphaël is a real tech-wizz. Get your consol to USB circuits from here.

Very inspirational, indeed.
---

Golf simulation, racedriving systems, gun systems and more for your home arcade.
---

CARTFT is the online-shop for mobile Car-PC and GPS-solutions.
They have all that's cool about small formfactor PC's.
POWER UP YOUR CAR.
---
| | | |
| --- | --- | --- |
| The best rock station on swedish radio. | | Located in Norway. Parts4Pinballs also carry parts for arcades, biliards, airhockey, jukeboxes and more. |
---

Swedish site with all that's funny 'n' cool about Cars, Photography, Interiall Design, Mac&Ipod, Mobile Phones, PC's, Gadget, Skateboards, Games, YouTube, Sites on the Web.
---
Streaming Hi-quality music to your PC.

---

If you live in Sweden you can get your Tanksticks from here.

They have lots of console stuff aswell.

Combined Comunity Codec Pack.

The only A/V codec pack you'll ever need. With this baby installed you even get subtitles in Windows Media Player.

---

The best arcade style controlls to your PC.
---

At GGG you'll find everything you'll ever need for an arcade.
---